About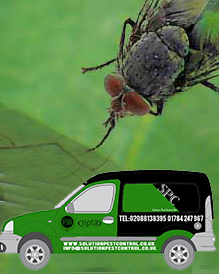 Solution pest control has over 15 years combined experience in London pest control. We pride ourselves by guaranteeing you our client that we will eliminate and solve your pest problem and will also provide you with specialist consulting advice for domestic and commercial pest control in London, as well as public sectors.
In all our operations we at Solution Pest Control put the environment first; we use pest control strategies and methods that comply with IPM (Integrated Pest Management) which have minimal impact on the environment.
We offer a discrete, effective and efficient service to all customers. All pesticides used by us have been tested by the UK authorities and regulatory bodies MAFF and HSE under the Control of Substance Hazardous to Health regulation 1994 (COSHH).
Our technicians are fully trained and qualified by the British Pesticide Control Association (BPCA) and Royal Society for Public Health (RSPH). They have also obtained Level 2 certificate in pest control. Training will continue with other environmental bodies, for example, Barrettine Environmental, SX Environmental and Killgerms in other to keep abreast of new strategies and technology in pest control.
Why choose us?
Well-trained and trustworthy inspectors and technicians
Courteous and reliable office and sales team
Internationally accepted, environment-friendly and low-risk chemicals
On-time scheduling system
Flexible payment terms suited to your budget
Internationally accepted, environment-friendly and low-risk chemicals
On-time scheduling system
Flexible payment terms suited to your budget